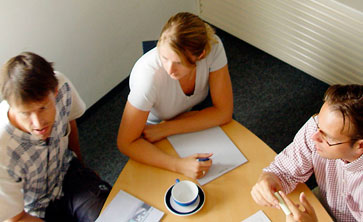 Smart, Energetic, Innovative.
Founded by insurance professionals, web and location-based services professionals, enterprise GIS/IT infrastructure professionals, and business professionals, Indevcorp has embarked on an era of developing cutting-edge software solutions to assess underwriting risks and establish accurate ITV for commercial and residential structures.
Committed in its endeavor to answer the ever-increasing requirements of insurance providers and field inspectors for comprehensive risk analysis and accurate ITV assessments, Indevcorp has designed a series of application software products ranging from ground-breaking mobile data collection systems utilizing voice recognition technology to seamlessly integrated customized web interfaces that manage workflows and provide automated reporting features.
By developing a recurring revenue base, Indevcorp strives to work collaboratively with clients to develop innovative technology strategies and solutions that address specific business challenges in the insurance inspection/appraisal arena.
Our group combines the latest technologies with its capabilities in application software, consulting, systems design and integration, and hosting services to meet the individual needs of our clients.
"This is a very useful tool with a great deal of applications."

"Indevcorp's work order management system keeps our team informed throughout every stage of the inspection process."

"The Inspector data collection application is in a class by itself. There's nothing close to it's powerful capabilities to collect detailed building data with ease."

"I love the voice recognition features. I say "add marble tile" and it adds marble tile! "

"If you need a mobile solution to efficiently collect and assemble large amounts of detailed building data, Indevcorp's Inspector program is for you!"

"My assignments are sent to my tablet, I collect all the inspection data on my tablet, I send the collected data to the Report Writer web app. What could be easier?"

"I've cut hours off my report writing time using Indevcorp's Report Writer."

"It's quite obvious that these folks not only know software, they know the insurance inspection business."

"There simply isn't a better system out there."

"I still can't believe that the photograph is automatically uploaded to my tablet as soon as I take the picture. Not only that, it's labeled with the room's name!"